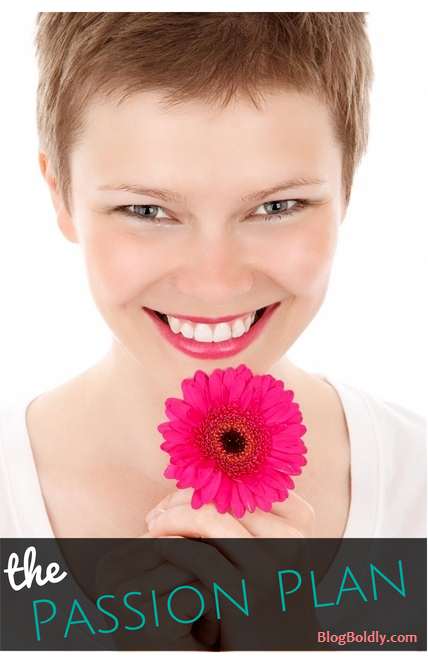 What's the Passion Plan?
Every single minute of the day and night, people are online looking for trustworthy websites that solve their problems, help them make decisions, answer burning questions, even simply entertain them…
They are often willing to pay for a much needed service, product or information.
Your job (adventure!) is to create a website around your passion/hobby/knowledge and offer an incredible experience to your visitors.
You'll get to know them, care about them, and supply valuable information.
When your readers are ready to buy, they'll come to you!
THIS is the Passion Plan.
But HOW do you do it?
---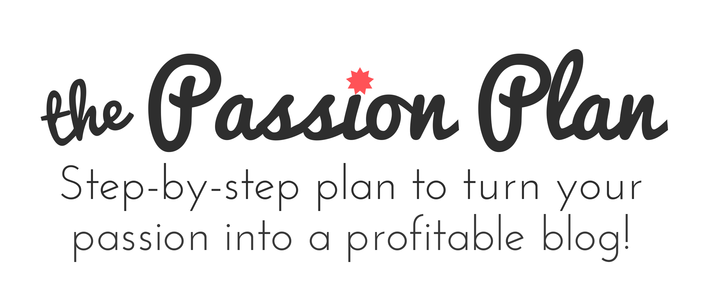 (1) Choose yourself :: Commit to this adventure
First you must make the decision to do it. No halfway measures of sitting on the fence here. Why? Because it won't work unless you make a stand for yourself and your dream. You gotta want it AND commit to going the distance.
Look, you would not be reading this if you weren't interested. But do you want it enough?

(2) Decide on your topic
This can be a big stumbling block for beginners. You may fall into one of the two common scenarios. Either you're worried you're not enough of an expert to make money with your passion OR you have too many ideas and can't decide which one to go with.
Profitable blogs change people in some way. There is something YOU know… a skill, a talent, a gift… SOMETHING that will make a difference in another person's life. You can actually make money helping people.

(3) Buy a Domain and Hosting
Now that you've chosen the right topic for your new blog and business, you want to:
1) Buy a domain name
2) Choose a hosting provider.


(4) Pick at least one way you'll make money
There are endless ways to make money on your blog, but I suggest when you first start out, that you select just one. Remember, you want to keep the process as simple as possible so you can start making money.  As you get more experienced, you can experiment with additional revenue streams.
TIP: Do NOT leave this decision until "later." You must have something to sell to make money! This is a business and you want to treat it like one from the very beginning.
Different ways you can make money (or "monetize" your blog) are:

(5) Create your website
Now that you've chosen a domain name and selected a web host, you're ready to create your website. The design you choose affects how much you earn with your website. Sounds crazy, I know… but keep reading and I'll explain.
Make sure that your design is crisp and uncluttered. Studies show that if you don't capture your visitor's attention in the first few seconds, they will leave your website and never come back. A cluttered site drives readers away.
The three basic steps for creating your website.

(6) Setup your email capture :: Build your "List"

Once you start studying about creating a business online, the one piece of advice you'll hear over and over again, is to BUILD YOUR LIST!! And do it from Day One.
Why? Because with a list, you have a business. No matter if Google, Facebook, Pinterest, Instagram and Twitter all close down tomorrow, YOU will still have a business. IF you have a list.

(7) Get Raving Fans

Email, SEO, Social Media, Forums, Blog commenting, Guest Posting and Advertising are several effective ways to bring visitors (i.e. traffic) to your website. It's like getting customers to your store. Without them, you don't have anyone to buy. No sales, no business.
I like to keep it simple. So I suggest that you do the two essential picks (Email & Basic SEO) and then select two additional traffic sources to get started.
Remember, if you attempt to do everything you'll most likely end up not doing much of anything. Then you'll get discouraged and think this is not for you.  Next thing you know, you've quit and your dream disappears. SO, let's keep it simple. 🙂