Domain Name Tips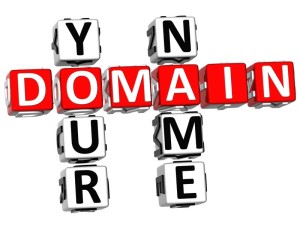 How to choose a domain name? Oh how we agonize over this question. And rightly so, because it is the name of your business.
Short Domain Name
Short and sweet whenever possible. You may think all the good, short names are gone. Not so! You just have to get creative. Think outside the box.
For example, I had a website that offered new home buyers a rebate when they let me refer them to their new home. My domain was RebateJazz.com I closed the site because after one year I'd only made one sale.
BTW, if I'd had that site on a WordPress platform, I would not have shut it down because it would have cost me nothing (other than the domain) to keep going. But it was on a $300. year platform so I closed it.
Point: I didn't choose an obvious domain name for that niche and it was still great. And one of the reasons is the next point.
Memorable Domain Name
You want to pick a domain name that is easy to remember.
Aside from being short, RebateJazz.com was definitely memorable, also.. don't you think?
Even if you do ABCAtlantaPhotography.com, it's short enough and so easy to remember. It's even catchy because the "C" and "photography" rhyme.
.Com Domain Name
Yes, you really do want to stick with the .com. I know it's hard but the .com looks so much more professional.
Sometimes people will simply type in the domain with .com when they're searching for you. You don't want a .net and have your potential visitors go to the .com site.
One of my first (profitable) blogs was AustinConcertTickets.net. I'm not going to change it now, but I wish I had chosen a domain name that ended in .com. Even I, would inadvertently type in the .com when I first started it. Crazy!
Ditch the Hyphen in a Domain Name
Yep, once again, I did this early on with Diet-Delivered.com. But I wouldn't pick that domain name today because it has to be explained. You never want to have to explain your domain.
Don't Create Complex Domain
This gets to what I said a minute ago. You really don't want to have to explain your domain name.
So avoid, numbers (otherwise you'll get: is it a 1 or one?) or hyphens, or hard to spell words.
Even your state can lead to questions. If you want FloridaBeachBags also buy FLBeachBags so it doesn't matter which one people type in.
Don't Copyright Infringe
You know I started BlogBoldly.com to help you from making all the mistakes I made in the beginning right? Well, if this post doesn't illustrate how many mistakes I made, I don't know what will. LOL
Years ago I had a site with the name of a Broadway show in it. I sold tickets. And I received a "Cease and Desist" letter. No kidding. Actually there's an interesting twist to the story. After I explained that I'd be glad to take down the site if they really wanted me to, but I was selling tickets to their show, they allowed me to continue.
But, they just as easily could have insisted I take the site down.. and all my hard work would have been for naught. Plus they didn't have to be so nice. I've heard horror stories of people actually being sued. So don't take a chance!
Your Own Name for a Domain
Should you use your own name?
If you are an author or service provider, absolutely!  Basically if you want to brand yourself, the answer is yes.
Plus when you're rich and famous, you'll already own your own domain name!
Let me add this:  Even if your website is about how to knit baby sweaters, if your name is still available as a domain, grab it.  You can even have your name domain redirect to your other site.
For example, say you have EasyBabyKnits.com and your name is Jane Smith.  Buy JaneSmith.com and redirect that domain to EasyBabyKnits.com so you can always tell friends and family.. "Just go to my name .com and you'll find my site."
You can Google how to do a redirect.  It's simple.
---
Now that you know how to pick your domain, the next step is to learn about how to actually make your website/blog and what it'll look like.