Do you sometimes feel stressed about all the work you have to do on your business?  That's probably because YOU are doing it all.
I will show you how to outsource using a fun little company for just a few dollars.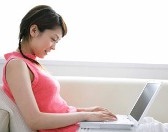 There is absolutely NO reason for you to spend your valuable time on mundane tasks when it is so easy and cheap to find people to help you.
You can even get services done inexpensively that typically cost hundreds of dollars.  I am not exaggerating one bit. You will see!
Let's look at how to outsource because in just a few minutes you can have someone making you a Logo, or YouTube video, etc.
Fiverr
Categories
Check out the tasks/services you can have done: Graphics & Design, Video & Animation, Online Marketing, Writing & Translation, Advertising, Business, Programming & Tech, Music & Audio, Fun & Bizarre, Lifestyle
Now look at a couple of sub-categories.
Graphics & Design

Sub Categories

Cartoons & Caricatures, Logo Design, Illustration, Ebook Covers & Packages, Web Design & UI, Photography & Photoshopping, Presentation Design, Flyers & Brochures, Business Cards, Banners & Headers, Architecture, Landing Pages
Online Marketing

Sub-Categories

Web Analytics, Article & PR Submission, Blog Mentions, Domain Research, Fan Pages, Keywords Research, SEO, Bookmarking & Links, Social Marketing, Video Marketing, Get Traffic
How to Outsource on
Fiverr – Steps
Once you've sighed up (free):
1)
Click on a category or do a search for the task you want
2)
Click "Rating" to filter service providers according to how high they are rated
3)
Read descriptions and click to learn more about a particular service provider
4)
Check feedback and look at work samples.
5)
If you need to ask questions, you can contact the service provider first.
6)
Pay your $5. bucks and order service
It takes a little trial and error putting together a team of individuals that best fits your needs. But I have found this to be true even with top dollar workers. The difference here is:
A) It's inexpensive to find the good ones.
B) Once you have excellent providers, it doesn't cost much to have the work done.
I should note that there are times you'll pay more than one $5. gig for the work you want. For example I can get 3 YouTube videos made (that are perfect for SEO and to drive traffic to my site) for $5.  But for the three videos on "starting an online business" page it was more like $20-25. for each.. however if you look at them, you'll see they would have cost $100+ anywhere else.
And sometimes I tip my providers.  Especially if they complete the work faster than promised or with quick revisions, or no revisions.
Bottom line: For very little money, you have access to a pool of individuals just waiting to help you simplify your business.. so you'll have more time for fun and family/friends.  I mean that's half the reason you're working online in the first place, right?  To have the freedom to enjoy your life!