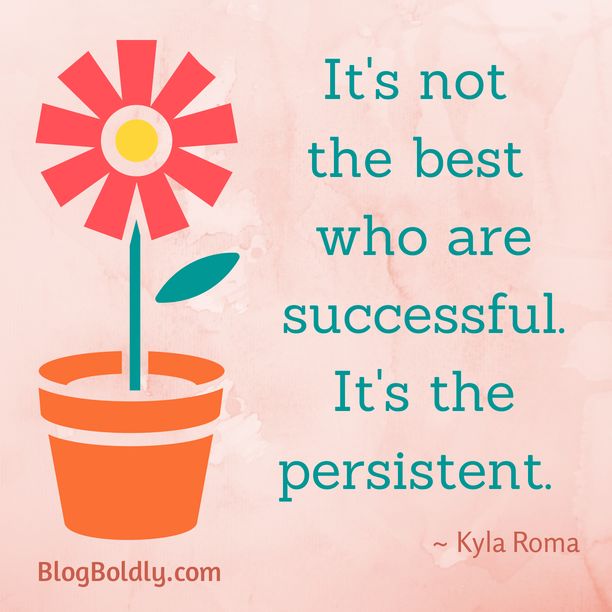 It's important to remember, we don't have to be the "best" as long as we stick with it!
One by one, people who do not persist with their business, fall out.. leaving the playing field open for those of us who will stay in for however long it takes.
The sad part, is those people who deserted their businesses, may have been one sale away from the beginning of a successful business..but they'll never know.
It's not the best who are successful. It's the persistent.