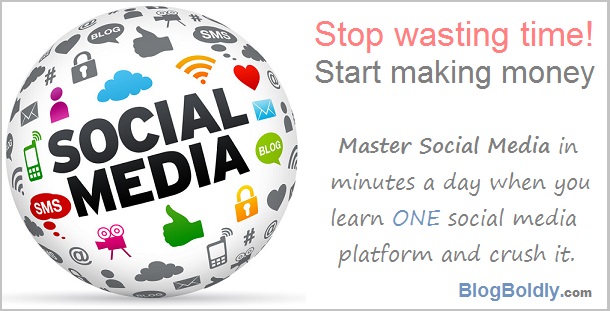 When you begin your blogging journey, it's easy to get overwhelmed with everything you have to learn.
Don't. Seriously.. don't.
Social media can be especially stressful because there are so many different platforms and everyone is telling you that you have to be on all of them. Not so!
Pick one. Which one? The one YOU like.
Commit to learning everything you can about that one social media platform… from the experts.
MY COURSE PICKS
 FACEBOOK – PINTEREST – YOUTUBE – LINKEDIN – TWITTER (soon)
Decide YOUR social media platform ~ Grab the corresponding course.
Criteria used for recommended social media courses:
The author of each course must be crushing their platform.
Easy, step-by-step lessons for fast learning.
See how I do Twitter in minutes a day!
FYI, yep, those are affiliate links so if you purchase I'm paid a small fee. Thank YOU! This helps keep BlogBoldly.com up and running. ~~ darlene
---