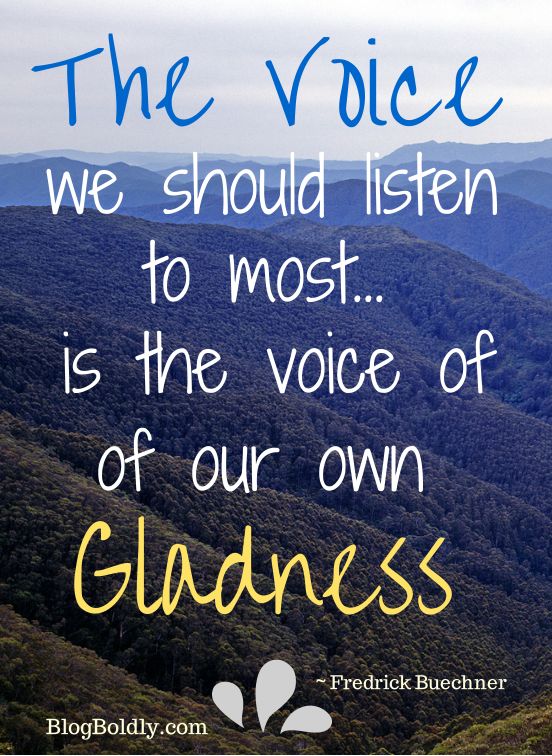 Early this morning I was reading Michael Hyatt's blog (MichaelHyatt.com) and this quote stopped me in my tracks. It's not his quote but rather a quote of Fredrick Buechner's.
Listen…
Here it is in full:
"The voice we should listen to most as we choose a vocation is the voice that we might think we should listen to least, and that is the voice of our own gladness.
What can we do that makes us the gladdest? What can we do that leaves us with the strongest sense of sailing true north and of peace which is much of what gladness is?
Is it making things with our hands out of wood or stone, or paint, or canvas? Or is it making something we hope like truth out of words? Or is it making people laugh or weep in a way that cleanses their spirit?"
Does that speak to you?
Are you living your "north?"
I thought I was.. and then I noticed I'd gotten off track. Chasing something that wasn't real… that didn't bring me my "gladness."
Stop. Notice if you're living what is true to YOU…  If not, go after it. If so, GO for it.
~darlene xoxo
---