"You only have to do a very few things right in your life so long as you don't do too many things wrong." – Warren Buffett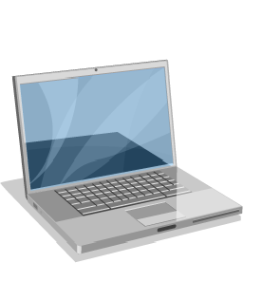 Let's talk about your Blog platform.. because I see waaay too many Bloggers get this one wrong!
Where does your Blog live?  This is the very foundation of your online business so you must get this right.
Basically, do you rent or own your online space?
If you are on Tumblr, Blogger, Typepad, or any of the other freebie blogs, then you're renting the space where you are building an income producing Blog!
Does that sound wise to you? Of course it doesn't.  Can I be frank here?
[note color="#FFFFCC"]The freebie platforms were created for people to play around online.. journal, have their friends visit. Not for people like you and me.. for an online business.[/note]
The freebie Blogs can shut you down in a minute, with no apparent reason. There are plenty of horror stories of exactly that happening, and all your hard work goes down the drain.  Zip. Gone.
The blogging platform WordPress.org (not to be confused with the freebie WordPress.com) is used by the Stars like: Howie Mandel, William Shatner, Xzibit. Peter Facinelli, Gabriel Iglesias, Usain Bolt, Moonfrye, Channing Tatum, Blondie, Jay-Z, The Rolling Stones.  These people can have any Blog platform,yet they choose WP.org.
As far as cost, WP.org is still free.. but instead of WordPress hosting your site for free (and you renting) you buy your own hosting so that you really own your site.  More about the difference here. BTW, we aren't talking a bunch of money.. less than $10 bucks a month!
1) Pick a domain name.  If you need help, go to "Pick a Domain."
2) Get your hosting & install your WordPress website/blog.
Easy BLOG SETUP Instructions Here!