Get YOUR WordPress Website/Blog (60+ million website/blogs)
Use Hostgator Hosting (powers 9+ million domains)
Bonus: Apply

BlogBoldly25

coupon code for 25% off hosting order!
---
Set Up Your Website/Blog

VIDEO
You'll have a brand new website in 15 minutes!
The ever popular WordPress is used for over 60 million websites globally, so you're in good company!!  Plus this is exactly what we use here at BlogBoldly. You don't need any technical experience. It's super easy to set up your blog, and I'll walk you through the process, step-by-step.
1) Gather Your Resources
Domain Name – decide the name you want
Credit Card or Paypal account – to buy your hosting and domain
Coupon Code BlogBoldly25
About 15-20 minutes to go thru the process
Direct link to get started is >> BlogBoldly.com/host
That takes you straight to the WordPress start page of the hosting company.
2) Set up Your Hosting Account
This is what separates your blog from the hobby blogs.  Your website/blog will sit in your own hosting account so that you actually own your website/blog. You will have total control over your business.  This is basically the difference between renting your website or owning it.
The hosting company I recommend is Hostgator.  Their popularity has skyrocketed (now hosting over 9,000,000 domains) because of their 99.9% uptime, friendly service and competitive rates.
BlogBoldly proudly uses Hostgator and I am also an affiliate for them.. So, you get the 25% discount I negotiated for you and in return, I get a referral fee.  Yes!  Win-Win!
I explain exactly how to set up your hosting account in the video.
Use 25% Discount >> BlogBoldly25 CLICK FOR Hostgator Hosting
3) How to Install WordPress
Once you have your hosting account, you're ready to install your WordPress website/blog.  I would venture to say it takes longer to buy your hosting than it does to install WordPress.  No kidding!
Listen, this takes NO technical knowledge whatsoever!  Just follow the screenshots in the video (that you can pause if necessary) and you will be the proud owner of a new WordPress website/blog in less than 30 minutes!
4) After You Set Up Your Blog
Did you honestly think I would leave you to figure everything out on your own?  Of course not!  After you get your new website setup, you'll want to sign up for FREE Blog to Profit course which is a true life saver. Not sure how long I'll offer the course for free.. so NOW is the time to get off the fence and start the business and freedom lifestyle you deserve.
Use 25% Discount Code >> BlogBoldly25
---
Words from Darlene at Blog Boldly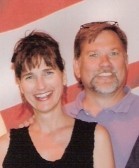 You are embarking on a journey that is exciting and yet maybe a little intimidating at the same time. With your own online business, dreams really can come true!
I started my first website in 2005, and cannot imagine doing business any other way. There's no other business model that I'm aware of that can give you such extraordinary freedom, opportunity and fun!
"If you don't build your dream, someone will hire you to help build theirs " ~ Tony Gaskins
"Five years ago I was still waiting tables in New York City. Don't ever give up on your dreams." ~ Lady Gaga from the stage 2013
Use 25% Discount Code >> BlogBoldly25
Psstt.. Once your new website is all set-up,
visit me at Twitter.com/BlogBoldly
and I'll happily give you a friendly "shout-out" tweet!
Save