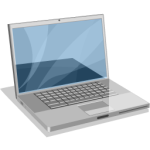 Ready to setup your website/blog?
Blogging Basics
Start with Step-by-Step Blog Biz Outline >>> THE PLAN
How to Pick Your Domain Name
Starting an Online Business With Your Blog
Get Traffic/Visitors to Your Blog
4 – Steps to Get Traffic Fast
Basic SEO Guide
Build Your Community/Sales
Email List
Twitter in Minutes a Day
Motivation
You Are an Expert to Someone
Build Your Blog One Step at a Time
Time Management
Too Little Time; One Simple Solution
My Secret Weapon – Doubled my productivity overnight
Bloggers making $1000.+ per month share their secrets with you.
Click here to see "Grand Bloggers"
Click here to submit your blog.