How Web Hosting Works

You need a place for your new blog to live. I like to say your website/blog is your home and the web hosting is the land it sits on. The question is: Do you want to own it or rent it? With Blogger, Typepad, WP.com, you're only renting the space.
For your "home" we use the blogging platform WordPress. 60+ million people self host their websites using WordPress platform — Howie Mandel, William Shatner, Xzibit. Peter Facinelli, Gabriel Iglesias, Usain Bolt, Moonfrye, Channing Tatum, Blondie, Jay-Z, The Rolling Stones, and more..
For your web-hosting (it's like the land your house sits on) we use Hostgator… the host to over 9 million domains.
You'll put all your content, photos, videos, etc on your website/blog.  The cool thing is, because you have your own hosting, YOU own your website. No one (like freebie blogs, Blogger, Weebly, Typepad, WordPress.com) can tell you if you can put advertisements or affiliate links or anything else you might want on your blog. Ready to start? Go here>> 15 Minute Blog/Website SetUp
About Your Domain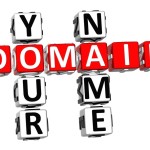 Your domain name is the name of your website/blog. For example, my domain is BlogBoldly.com. Your domain is a reflection of you and your business so choose wisely.
You want your domain as short, simple and memorable as possible. Pick a ".com" if it's available, rather than a .net,.org, .info, etc. More information about how to pick your domain is here.
Cost Breakdown

Website/blog WordPress platform – FREE
Web Hosting – $7 – 10. per month
Domain Name – $10 – 15 per YEAR
Your Next Step: